"Why do you go away? So that you can come back. So that you can see the place you came from with new eyes and extra colors. And the people there see you differently, too. Coming back to where you started is not the same as never leaving" – Terry Pratchett from the novel A Hat Full of Sky. This quote beautifully talks about how romantic traveling can be and how remarkably it broadens your perspective in the form of "new eyes and extra colors". Personally speaking traveling to new places is a life that everybody craves for and the best way to have such a life is to either be a travel journalist or a travel photographer. However, having a love for both photography and traveling I chose the latter and since then it has been one rocking life for me and the quote mentioned above remains my personal favorite because I could relate to it better and eventually better than before with age and maturity. I breathe and live believing that I still have not been everywhere and have not seen places around the world but it is still on my to-do list and I am alive and kicking just to do that and create magic with my lens.




The five best places that strikes the right balance between travel and photography
Travel photographers are gifted with a talent which is photography and it seems like they can wave their magic wand and create beautiful images that enhances the beauty of the place all the more. Traveling and then choosing a handful of places that were really exotic and gave an out of this world experience just makes you spoilt for choice but nonetheless I have my own 5 best places that keeps you wanting for more. So take a look at them because they will sweep you off your feet just the way they did to me:
Rajasthan – talk about colors, bright hues, mountains, deserts, havelis, grand palaces, forts, floating palaces, Rajathan has it all. The floating Lake Palace of Udaipur is probably one of the most romantic affairs and the dream wedding destination for lovestruck couples. And the forts and palaces are soaked in history of kings, their beautiful queens and the many battles that talks about the king's bravery. The early mornings and the moonlit nights make for a very surreal image that you have about this city of colors. A good time to visit the land of havelis, forts and palaces would between October to February.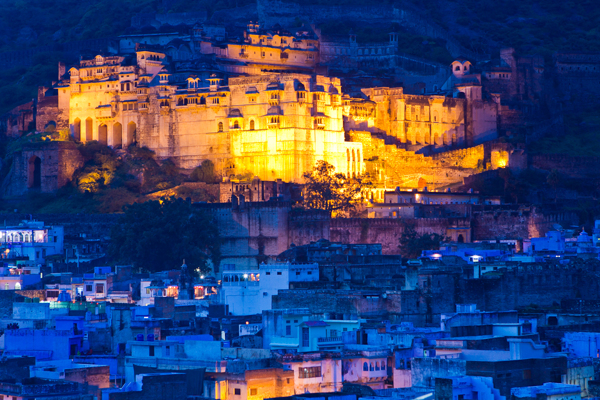 Yellowstone National Park, USA – think of geological wonders, think of Yellowstone National Park. It is wildlife photography and geological photography at its best. The variety of hot springs, waterfalls, steam vents, geysers and the combination of all of these makes this travel destination a package that you just cannot overlook. What kept me intrigued to this place is the sense of humility that this place evokes. The best time to stick around in this place would be from May till September.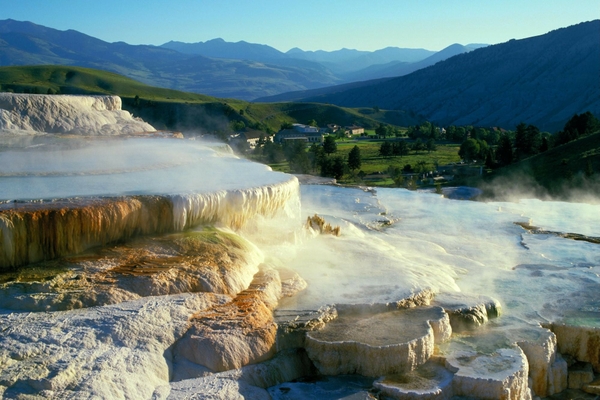 Venice, Italy – true to the words of Mark Twain "the creator made Italy from designs by Michelangelo" and my visit to this beautiful city made me feel that if God had all of the universe could I just have Italy? And Venice is defined as the Floating City, arguably the best thing about Italy. Just a walk along the bylanes of Venice will be clearly etched in your mind and heart that no matter in which corner of the world you are in you can just close your eyes and visualize the entire city and feel its smell. The Carnival of Venice is a photographer's delight with all the fancy costumes, the mysterious masks and the bright colors, it gives tremendous scope to a photographer to get creative and manage snaps of people, smiles and colors. Catch all of this in the city that never ceases to amaze me during October till February.
Hong Kong, China – A modern skyline that is the envy of all travelers and photographers makes Hong Kong an irresistible place for travelers and photographers alike. The Symphony of Lights on either side of Victoria Harbor looks like the stars have come down to kiss the ground. The best time to shoot would be during twilight and the images which come out makes you feel alive. The right mix of colors and lights is the classic example of street photography and one look at the buildings makes you feel that you can touch the sky. A visit to the city to touch the sky and see the stars falling down would be somewhere around October to March.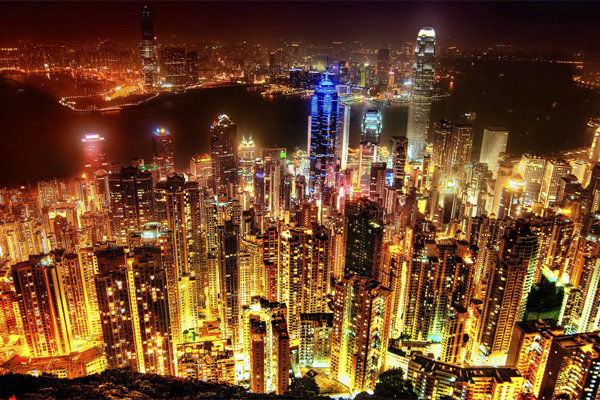 Paris, France – a bad day spent in Paris is still a better deal than spending a good day anywhere else. That probably sums up what an overwhelming experience it is to be in Paris. Voted as the most romantic place in the world, you bet it is. A love escapade to this city is never complete unless you seal the visit with a kiss on a moonlit night under the Eiffel Tower and as you climb up the Tower at night the breeze adds to the romance with your hair caressing on your cheeks and you finally settle to rest your hair behind your ears. Just a quiet walk hand-in-hand with your partner on a lazy afternoon with the warm sun resting on your shoulder, a quick lunch at a roadside cafe stealing glances and exchanging sweet nothings is nothing short of a fairy tale which you can plan very soon. When it comes to visiting Paris, any time is a good time.
These are some of the most exotic places that will be etched in my mind and the reason for focusing on these 5 places is because of the photographic diversity that one can get here. So if you share the zeal for both travel and photography I don't see any reason why you should sit at home and read this. Just pack your bag and kick start your journey to see the wonders that are awaiting you in your journey.