Traveling far and wide around the world mustn't be expensive. You can lower your travel costs and enjoy your sojourn to the hilt with some dose of smartness and planning. So, when summer arrives and you begin to pack your bags just remember to figure out your accommodation, travel itineraries, foods and the mode of transport in order to keep your travel costs manageable and stay within your budget.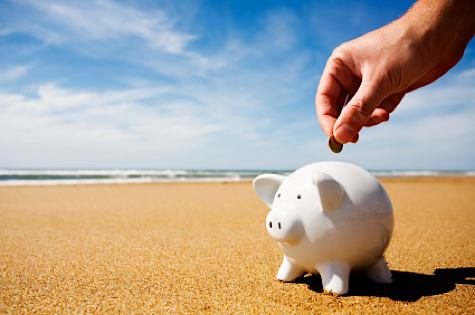 Budget travel tips for all
Here are some tips to help you save money without compromising on the pleasures of holidaying:
Make your plan flexible – Unless you have set your eyes upon a specific destination, it is very likely that you'll save some good amount of money by opting for a more affordable city. Such cities may have a number of inexpensive hotels, low travel costs (read airfares), foods and so on. If you can, then you may book your tickets for an early morning or off-day flight that is another way to enjoy better rates and save money.
Enroll for consumer loyalty programs – Most of the budget travelers sign up for customer loyalty programs. So, you may too follow suit and enjoy your holiday but without burning a big hole in your pocket. In this case, you can take advantage of customer loyalty incentives, airline miles, hotel rewards, etc that may save you a lot of costs on breakfast, conveyance, hotel accommodation and so on.
Explore off-season adventures – There are number of tourist spots across the globe that is best for the budget travelers. For instance, you can opt for places like Spain, Turkey, Southeast Asia (Singapore, Thailand, Malaysia, etc), Mexico, Cuba and so on. Moreover, traveling to some destinations at a particular time of the year can actually help you to save money. Take for instance, during the summers, cruises offer discounted berths to their guests.
Opt for affordable transportation – Traveling to the destination may take up a major share of your budget. So, in order to lower your travel costs you can make good use of airline websites instead of taking the help of your local travel agent or booking your tickets over the phone. In addition to that, you can also save money by clubbing your car rental with your airline's ticket. You can become a member of the AAA and cut down your car rental costs too.
Apart from the above ways to save on travel costs, it is a good idea to book a hotel room with its own separate kitchenette. This way you'll be able to minimize your food bills and have hygienic meals both at the same time.